Garden Visits, 2021
Two outings this year:
Tuesday, 17 August 2021 14:30: Bridges Stone Mill, Alfrick Pound
This is a private viewing of this beautiful garden for Worcestershire HPS members.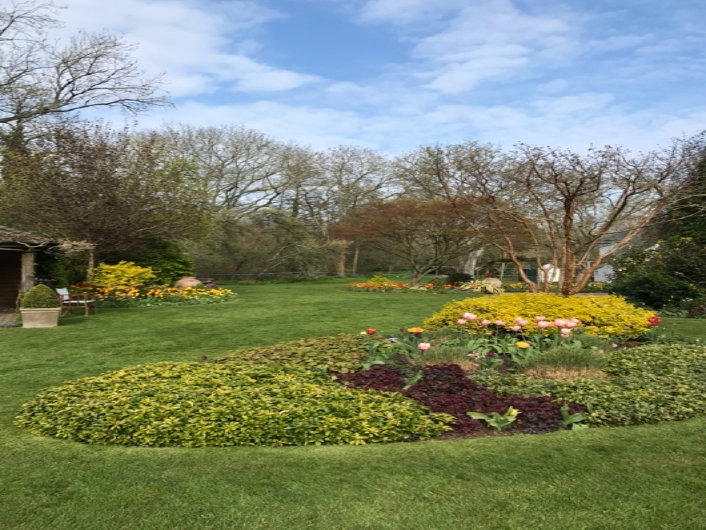 Once a cherry orchard adjoining the mainly C19 flour mill, this is now a 2½ acre all-year round garden laid out with trees, shrubs, mixed beds and borders. The garden is bounded by a stretch of Leigh Brook (an SSSI), from which the mill's own weir feeds a mill leat and small lake. A rose parterre and a traditional Japanese garden complete the scene.
The garden has a very special atmosphere with plants reflected in still water and the sound of running water splashing in the background. There is a wonderful depth of permanent planting in sweeping beds with trees, roses and other hardy plants (they are apparently in a frost pocket). Spectacular arrays of narcissi in spring are followed by gorgeous hues of generously planted tulips which give way to tapestries of dahlias by August; just in time for our visit!
The owners Sir Michael and Lady Perry are opening the garden just for us so I hope you are able to come and enjoy the experience, catch up with friends and maybe even enjoy some tea and cake.
Bridges Stone Mill
Alfrick Pound
Worcestershire
WR6 5HR
Admission £10 on arrival. Tea and cake will be available.
Please let Claire Constantine () or Lyn Maile () know if you intend to come so that we can provide numbers to the Perrys.
Wednesday 15th September: Late Summer Coach trip - Two Shropshire Gardens, Wollerton Old Hall and Hodnet Hall Gardens
Set around a 16th Century Hall (not open to the public), Wollerton Old Hall is a formal, modern garden on an old site. Located in north Shropshire and covering 4 acres, its garden rooms are richly planted with perennials and bursting with design ideas. The garden is renowned for its salvias, clematis and roses, growing in controlled exuberance, and the clever use of colour, form and scale.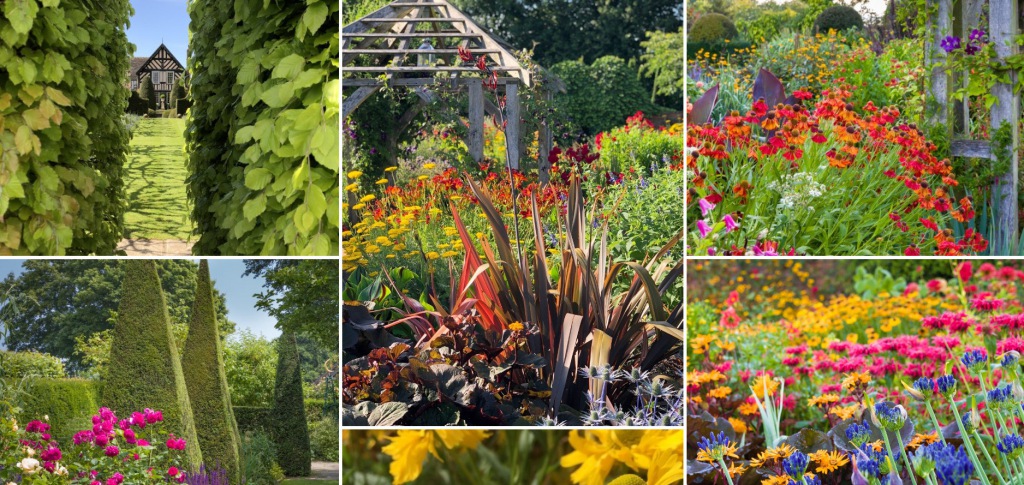 Over 60 acres of brilliantly coloured flowers, magnificent forest trees, sweeping lawns and a chain of ornamental pools which run tranquilly along the cultivated garden valley to provide a natural habitat for waterfowl and other wildlife. No matter what the season, visitors will always find something fresh and interesting to ensure an enjoyable day's outing.

COST: £41.00 to include 2-course lunch and tea/coffee at Wollerton.
Please contact Stella Sullivan, , for further details.