Garden Visits
2019
Wednesday, 25th September - Two Oxfordshire gardens, Pettifers and Broughton Grange,
First stop, just north of Banbury in the lovely village of Wardington, will be at Pettifers Garden and we'll be moving on to Broughton Grange, south of Banbury, for the afternoon.
Pettifers is a private garden of around an acre and a half and is open to groups only by appointment, so this is a rare opportunity to see this beautiful place. It is at its best in the autumn – with grasses and autumn–flowering perennials predominating.
In complete contrast, Broughton Grange is an estate of around 350 acres including a variety of planting areas - including a six-acre walled garden designed by Tom Stuart-Smith, a woodland garden, an 80-acre arboretum, a sunken garden and a parterre. We will have an introductory talk with refreshments before being free to wander. It will be a return visit for some – we last went in 2003, and changes have been made, so it will be good to see how things have developed. An interesting aside - in the early 20th century, Lady Ottoline Morrell entertained guests such as Bertrand Russell and Lytton Strachey at Broughton. To whet your appetite, here's a picture.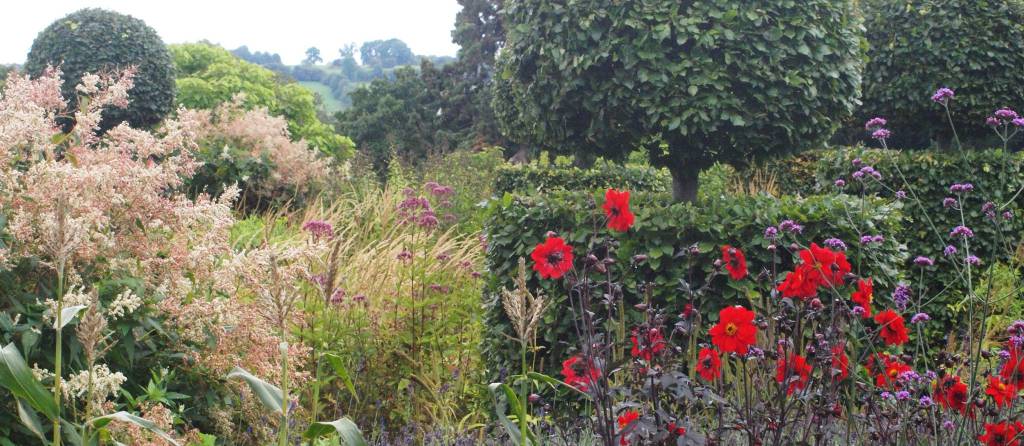 The cost for the outing will be £33.50 a head – a little more expensive than usual but it is made up of the two garden entrance costs, totalling £22.50, plus £11 for the coach. We will aim to leave Crowle at 8.45am that day, returning by around 5pm. Catering facilities at Broughton are limited but there is an opportunity to book a ploughman's lunch there at a cost of £10. Feel free to bring a packed lunch.
If you'd like to join us for what looks like a really lovely day out, please speak to Stella Sullivan at our July meeting or email her at . Initially, the trip is for members but if you'd like to bring a friend or partner, please let Stella know. As always, you'll be in great company.